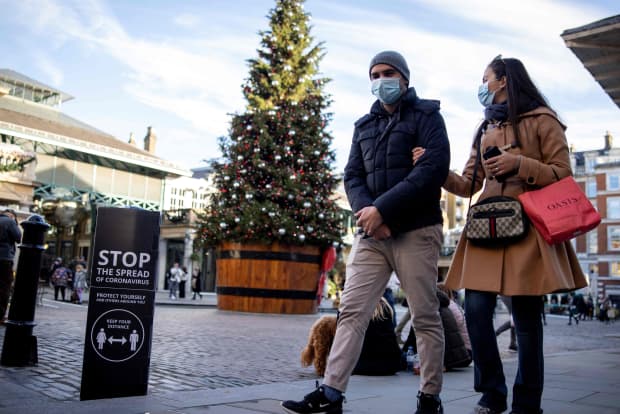 The festive season is here again. It's a time to enjoy, relax and unwind. The turkey is in the oven, the church bells are ringing, and the Christmas tree is all lit up. With yet the rising covid-19 cases, it's more than likely that most people will choose to stay home and to keep things low-key instead of travelling. Others who haven't visited home in a long while would prefer to do otherwise.
Travelling during the Christmas period is becoming more frequent. Many people in large cities abroad choose to receive the New Year sunbathing. Some people prefer to spend that time with their family, others with friends, and some with their significant other. But in all of the cases, travelling during this time of the year is different away from home. Travelling for the holidays is a fun way of avoiding grim scenarios accompanied by staying at home, yet there's simply no getting around the pandemic.
A survey on BritainReviews shows that irrespective of the pandemic, the number of travellers remains significant. While travelling this period poses a risk, travellers' low turnout makes others see travelling as a bit safe. Rigid Covid-related restrictions imposed by the government have and will continue to severely limit people's ability to gather and travel for the foreseeable future. When deciding to travel this season, the following are things one can consider to ensure safe travels.
RESTRICTIONS
While movement may still be eased in significant parts of the country, not all places are currently free to travel to. It's is not advisable to travel to areas which are the epicentres of the pandemic. Before deciding to travel, one has to check for the possibility of travel restrictions on those places and the number of positive cases.
FLU SHOT
Restricting movement as a deliberate government effort is aimed at trying to prevent continuous transmission of the virus. It includes preventing the possibility of one also transmitting the virus to others. One cannot be so confident of one's covid-19 status; thus, the need to have a test before going on that journey.
WEARING A MASK
Simple gestures like wearing a mask to cover one's nose and mouth can be a good practice of ensuring safe travels. It helps to prevent the possibility of one getting the virus or transmitting it to others travelling along.
FIND OUT WHO IS GATHERING
Before travelling during this period, it's essential to understand how much risk a family can tolerate. A younger family with all healthy members and no recognized, higher risk factors can accept a little higher risk than a multigenerational family. Some of the older members have chronic diseases.
Differences in how to celebrate Christmas in the family makes individuals decide to travel or remain at home. Irrespective of the Christmas culture, being safe during this period is of the essence.